"FAME: the rattlesnake takes a stroll in Hollywood"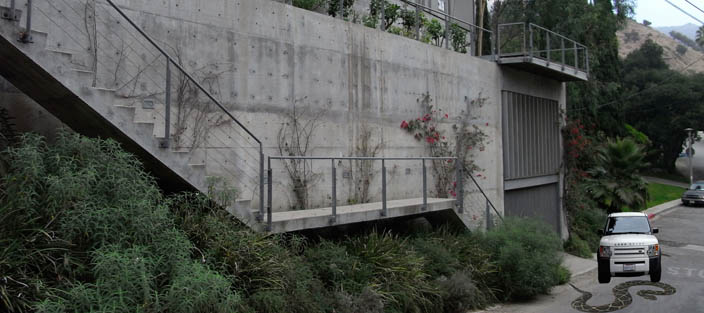 One morning at 5am Sarah Graham left her house, like many other mornings, to go horseback riding in the Valley. Awaiting her, at the bottom of her steps was the rattlesnake. As soon as the snake heard Sarah's steps, the animal announced itself, displaying all its beauty and power with its rattling. Suddenly, Sarah's happy morning became a frightening one. Seeing snakes on TV or listening to a neighbours' snake stories is one thing, but it is something else to hear this cold-blooded creature so unexpectedly confronting you. Surprisingly, nature in LA is closer than one thinks, only just hidden away from the urban dweller's busy life; behind a windshield on a fi ve lane freeway, on the Santa Monica beach, or within downtown skyscrapers. Nature there seems absent, only just barely saying hello from the umbrella of the tall skinny non-native palm trees. This all changes as you move towards the Hollywood Hills, toward the urban area of Griffith Park.

The American nature of the west is all there in Griffith Park, waiting with amazing surprises; bobcats, rattlesnakes, deers, coyotes, squirrels, skunks, racoons, and insects. The presence of such nature in a city of 17 million people seems unconceivable, but nature is defi nitely there and Sarah can testify.

"RUN!!" would be Sarah's usual reaction, but that morning it was different. The snake, being so close to her home and neighboring houses, with out hesitating, she instantly decided to kill the snake. Heroically arming herself with her SUV, she repeatedly drove back and forth over the menacing invaider until it became as flat as a belt an elegant Hollywood actor would wear. The fear provoked by such an encounter elicited a horrorific and impulsive reaction, which may be hard to understand for some. For Sarah it was a way of tipping the scales back in her favor.