"Cocoa Beach House, Ghana"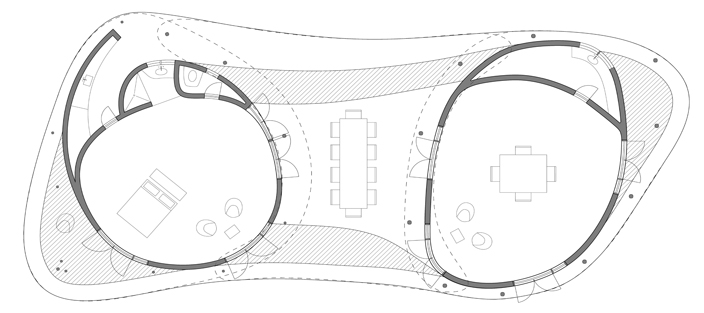 This Artists residence and studio is located near Akwidaa, a village on the coast of Ghana, West Africa. The house was designed and built with the vision of respecting the natural untouched environment of the beach. The construction uses local available materials such as bamboo, mud and mangrove wood, and was built without the use of electrical tools.

The client's intention is to spend part of the year in the house to freely create art and to host other artists in residence therefore the house is composed by two studios called "pods", one for the artist and his partner, and one for the guests. The open covered space in between is a multi-purpose shared area for art making and relaxing.

In summer 2006 the first "pod" of the house was built with the direct participation of the client, the architect and the artist, together with the nearby villagers that provided the local construction know-how in making the construction process a life experience.

Clients: Kyungmi Shin, Todd Gray
Photo Credits Todd Gray, Ilaria Mazzoleni, Kyungmi Shin.